M.A.R.S. – a ridiculous shooter


Homepage http://mars-game.sourceforge.net/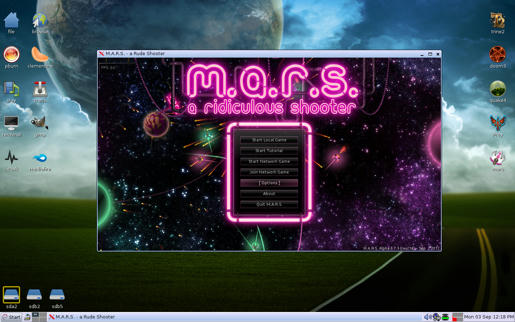 I compiled this in Percise may work in others.here is a sfs of M.A.R.S.
mars-0.7.5-i686-percise.sfs requires taglib-1.7.2-i686.pet and glew-1.9.0-i686.pet (You Must Have Driver For Your Video Card Installed)

there is a pet of mars in my repo http://www.mediafire.com/?mpv88jj3bp0m3 if you install mars pet it requires SMFL, taglib and glew.
DEV, DOC, NLS are all in my repo.