ha! i've just found qmmp player in the PPM and it has a projectM plugin that woks! so all of this is futile!
lol

ProjectM is basically linux's version of milkdrop.
http://projectm.sourceforge.net/
I've been trying to get this to work for a while, and finally i have....... well sort of. This ProjectM only reacts to pulseaudio audio output, and whist projectM is working fine, i can't get pulseaudio to work on anything. I've put this .pet here for people to mess around with and try to get working properly. This works on a vanilla lupu520 with just my nvidia graphic drivers installed. This is a work in progress, so please back up before install. There is an alsa version but i haven't been able to compile it. It's available at the above link.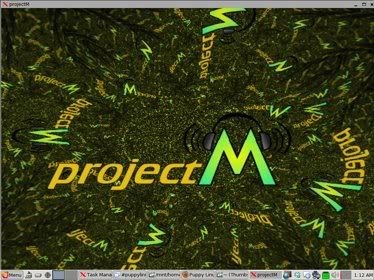 the projectM pet can be downloaded here.....
http://uploadingit.com/file/23mybzpgsrecr204/projectM.pet 10mb
MD5: 3ad85e84a57ba26d576043b2001a3028

milkdrop.pet in my signature

666philb