sc0ttman


Joined: 16 Sep 2009
Posts: 2577
Location: UK

Posted: Thu 18 Apr 2013, 04:56

Post subject: Grooveit - command line music thingy
Subject description: can anyone compile this?
---
Groovit - a matrix-style drum-pattern composer


http://groovit.disjunkt.com/main.html

http://groovit.disjunkt.com/doc-groovit/starting.html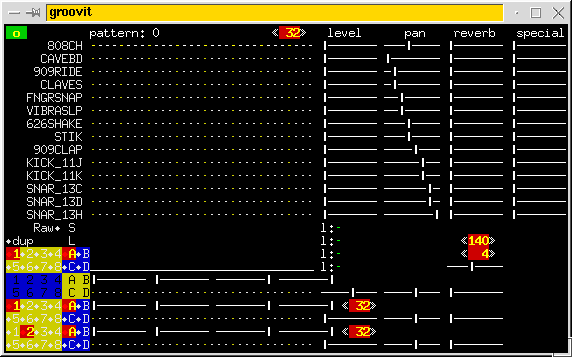 I tried and failed to compile this and would really like to test it out..
If anyone can compile this for me, preferably not using glibc 2.11 (so wary or older will be fine) I would love that!

_________________
Akita Linux, VLC-GTK, Pup Search, Pup File Search